Scientific Name: Cryptotaenia japonica
Common Name: Mitsuba
Other Common Names: Japanese Honewort, Japanese Parsley, Mitsuba
Plant Type: Perennial
Where To Plant: Sun to Partly Shady
Soil Types: Average soil moist
Zones (See US Zone map): 4-9 or pot plant
Germination: Easy. Sow April in a greenhouse. Germination is usually rapid. Move seedlings into individual pots & plant them out in early summer. Ideal temperture is 77F for germination. Seed can also be sown in early autumn.
Cultivation Notes: Succeeds in most soils, preferring a moist shady position under trees where it often self-sows. The leaves will turn yellow when plants are grown in full sun. Also, watch out for snails/slugs. They love this plant.
Number of Seeds Per Pack: 50
Uses: Culinary
Notes: Leaves and leaf stalks used in soups, stews, salads and fried foods.

CRYPTOTAENIA JAPONICA (Japanese parsley) Unique flavor of leaves and leafstalks, either fresh or blanched, is pleasing in soups, salads, and fried foods. Prefers moist, partly shady locations. Known to have some medicinal benefits in women as well.

Price: $2.50/pkt


Any statement made concerning medical conditions treated with this herb is not intended as sound medical advice. The seeds are NOT to be ingested only planted. Herbs need to taken only with the guidance of a trained physician or established herblist.




Here is a sample of some of the herbs that we have.


White Mustard | White Sage | White Stars Feverfew | Wild Basil | Wild Bergamont | Wild Carrot | Wild Dandelion | Wild Quinine | Wild Strawberry | Wild Thyme | Willow Herb | Windowsill Chives

For full list visit our herb catalog by common names or scientific name.


JOIN MY HERBAL NEWSLETTER!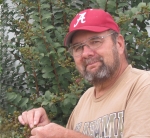 Hi, this is Larry Chandler. Owner of Sand Mountain Herbs. How would you like to join our informative herbal newsletter? The form is below to join. It is fun and informative... Trust me! I will personally guide you to herb gardening success and keep you posted on my latest herbs... no cost to join, so you have nothing to lose and have only herbs to gain!


I promise your email address will never be sold or given to any third party.