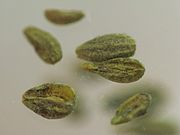 Scientific Name: Pimpinella anisum
Common Name: Anise
Other Common Names: Aniseed, anis, anason, anisu, anasur, sweet cumin..
Plant Type: Annual
Where To Plant: Full sun
Soil Types: Average
Zones (See US Zone map): 3-9
Germination: Easy
Number of Seeds Per Pack: 50
Uses:
Notes: They like a light fertile soil with good drainage. Plant as soon as the soil warms in the spring. They have a taproot, so do not transplant well after they get big. Transplant when small or plant in final location. Grows 3 foot tall. The essential oil is thought to be a insecticide in fighting head lice. In the middle east, it is given as a hot tea to help promote milk production in breastfeeding.

(PIMPINELLA ANISUM) Native to the eastern Mediterranean, this plant has been used by humans since Bibical times. Its sweet smell reminds us of the sweet smells of licorice, tarragon, & fennel. Has small white flowers that produce fragrant aniseed. Anise is used in many recipes.

Anise flavoring nowadays doesn't come so much from the original anise plant as it does the unrelated star anise. So if you want the real thing for your spice cabinet, then this anise is the one you need. Very popular in confectioneries, such as black jelly beans, aniseed balls (in Britian, it is very popular), Italian pizzelle, Austrian Anisebogen, New Mexican Bizcochitos..the list goes on. In India, its seed is commonly eaten after a meal as a digestive aid. It is used in a lot of liqours around teh world such as flavor Middle Eastern arak, Mexican Xtabentun, Colombian aguardiente, French spirits absinthe, Greek ouzo, Dutch Brokmopke, German Jagermeister, Italian sambuca, Peruvian anís, and Turkish raki.

Order European Arnica, Pimpinella anisum seeds on Amazon


*These seeds are being sold on Amazon. As an Amazon Associate I earn from qualifying purchases.




Tags: anise seeds, order anise, Pimpinella anisum seeds, order Pimpinella anisum seeds, anise seed packet,

Any statement made concerning medical conditions treated with this herb is not intended as sound medical advice. The seeds are NOT to be ingested only planted. Herbs need to taken only with the guidance of a trained physician or established herblist.




Here is a sample of some of the herbs that we have.


California Poppy | Cancer Weed | Cape Aloe | Caper Bush | Caper Spurge | Cardamom | Cardinal Flower | Cardoon | Carob | Cat Mint | Catnip | Celandine | Centaury | Chaste Tree

For full list visit our herb catalog by common names or scientific name.


JOIN MY HERBAL NEWSLETTER!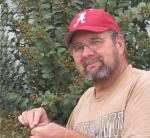 Hi, this is Larry Chandler. Owner of Sand Mountain Herbs. How would you like to join our informative herbal newsletter? The form is below to join. It is fun and informative... Trust me! I will personally guide you to herb gardening success and keep you posted on my latest herbs... no cost to join, so you have nothing to lose and have only herbs to gain!


I promise your email address will never be sold or given to any third party.