Scientific Name: Viola tricolor
Common Name: Heartease
Other Common Names: Banewort, Banwort, Bird's Eye, Bouncing Bet, Bullweed, Call-me-to-you, Cuddle Me, Cull Me, Driekleurig Viooltje, Flower-o-luce, Garden Pansy, Godfathers And Godmothers, Heart's Ease, Heartsease, Heartsease, Wild Pansy, Hens-and-roosters, Herb Constancy, Herb Trinitatis, Hercai Menekse, Jack-jump-up-and-kiss-me, Johnny Jumpup, Johnny-jump-up, Jump-up, Kiss-her-in-the-buttery, Kit-run-about, Kit-run-in-the-fields, Live-in-idleness, Love-in-idleness, Love-lies-bleeding, Loving Idol, Meet-me-in-the-entry, Pansy, Pink-eyed-john, Pink-o-the-eye, Sansiki-Sumire, Stepmother, Stiefmutterchen, Three-color Violet, Three-faces-under-a-hood, Trinitaria, Trinity Violet, Wild Pansy
Plant Type: Biennial
Where To Plant: Full Sun to Partly Shady
Soil Types: Average
Zones (See US Zone map): 4-9
Germination: Easy
Number of Seeds Per Pack: 50
Uses: Medicinal
Notes: Also called Johnny - Jump - Ups. Medicinally for dropsy, respiratory catarrh and skin eruptions. Flowers are edible.

VIOLA TRICOLOR Old English favorite. Charming purple, lavender and yellow flowers held former romantic connotations between courting couples. Medicinally for dropsy, respiratory catarrh and skin eruptions.

Price: $1.95/pkt



Any statement made concerning medical conditions treated with this herb is not intended as sound medical advice. The seeds are NOT to be ingested only planted. Herbs need to taken only with the guidance of a trained physician or established herblist.




Here is a sample of some of the herbs that we have.


Lady's Mantle | Lamb's Quarters | Large Flowered Evening Primrose | Larkspur | Leaf Celery | Lemon Balm | Lemon Basil | Lemon Bergamot | Lemon Catnip

For full list visit our herb catalog by common names or scientific name.


JOIN MY HERBAL NEWSLETTER!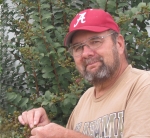 Hi, this is Larry Chandler. Owner of Sand Mountain Herbs. How would you like to join our informative herbal newsletter? The form is below to join. It is fun and informative... Trust me! I will personally guide you to herb gardening success and keep you posted on my latest herbs... no cost to join, so you have nothing to lose and have only herbs to gain!


I promise your email address will never be sold or given to any third party.