Scientific Name: Ocimum basilicum
Common Name: Cinnamon Basil
Other Common Names: Ai K'Ang, Albahaca, Basil, Basilic, Basilicon, Basilicum, Chahchabram, Chiu Ts'Eng T'A, Feslegen, Hsiang Ts'Ai, I Tzu Ts'Ao, Lo Le, Me-Boki, Raihan Al Malik, Raihana, Rainan, Selaseh, Selaseh Hitam, Selaseh Jantan, Selasih, Sweet Basil
Plant Type: Annual
Where To Plant: Full Sun to Partly Shady
Soil Types: Average
Zones (See US Zone map): 4-11
Germination: Easy
Number of Seeds Per Pack: 100
Uses: Culinary
Notes: Good for tea and cooking.

OCIMUM BASILICUM. Medicinally, Basil has also been used for various topical applications - as a poultice or salve for insect bites, acne and ringworm; as a gargle or mouthwash for thrush; as a bath herb for increased energy; and as an eyewash for tired eyes. The essential oil of Basil is added to massage oils for sore muscles. And the dried herb was burned as an antiseptic incense. Having a pot of Basil on the table also helps to repel flies & mosquitoes. The juice can be applied to fungal infections. Basil is antispasmodic, carminative, galactagogue, and stomachic. It had been sometimes used for whooping cough as an antispasmodic.

Order Cinnamon Basil seeds on Amazon


*These seeds are being sold on Amazon. As an Amazon Associate I earn from qualifying purchases.

Any statement made concerning medical conditions treated with this herb is not intended as sound medical advice. The seeds are NOT to be ingested only planted. Herbs need to taken only with the guidance of a trained physician or established herblist.




Here is a sample of some of the herbs that we have.


Mitsuba | Mole Plant | Mole Plant | Money Plant Honesty | Morning Glory | Morning Glory | Moss Curled Parsley Triple Curled | Mother Of Thyme | Motherwort Siberian | Motherwort | Motherwort

For full list visit our herb catalog by common names or scientific name.


JOIN MY HERBAL NEWSLETTER!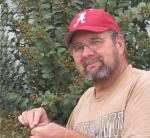 Hi, this is Larry Chandler. Owner of Sand Mountain Herbs. How would you like to join our informative herbal newsletter? The form is below to join. It is fun and informative... Trust me! I will personally guide you to herb gardening success and keep you posted on my latest herbs... no cost to join, so you have nothing to lose and have only herbs to gain!


I promise your email address will never be sold or given to any third party.