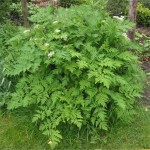 Scientific Name: Cerefolium crispum
Common Name: Chervil
Other Common Names: Brussels Winter Chervil, Chervil, Common Chervil, French Parsley, Garden Chervil, Apo Perexil, Azmacug Baldaranolisten, Azmatsug Baldaranolisten, Div Kereviz, Cerefolio, Aed-Harakputk, Cerfeuil, Cerfeuil CultivÚ, AnthrÝskos, Anthriskos, Fragkoma´ntanˇs, Frankomaintanos, Turbolya, Zamatos Turbolya, Kerfill, Cerfoglio,Chabiru, Chavuru, Shiyaku, Ca-Bil, Chabil, Chyabil, Chyeobil, Chyobil, Cya-Bil, Cyeo-Bil, Lapu Karvele, Dar×inis Builis, Hagekj°rvel, Kj°rvel,Trybula Ogrodowa, Cerefˇlio, Cerefˇlio, Cerefolho, Cerfuei, Cherfuei, Asma?ui, Asmatui, Hatma?uchi, Hatmatuchi De Gradina,, Kervel, Kervel, Kupyr Butenelistnyj, Costag, Trebulka, Trebulka Vonavß, Vrtna Krebuljica, Cerafolio, Cerefoleo, Perifollo, Dansk K÷rvel, K÷rvel, Trńdgňrdsk÷rvel, Franz÷sische Petersilie, Gartenkerbel, Kerbel, Harakputk, Kirveli, Maustekirveli, Kervel, Cerfull, K°rvel, KerblÝk Trebule,Bagdumis Afrangi, Maqdunis Afranji, Maqdunis Franji
Plant Type: Biennial
Where To Plant: Full sun
Soil Types: Average
Zones (See US Zone map): 3-9
Germination: Easy. Sow at 60░F
Number of Seeds Per Pack: 100
Uses: Culinary
Notes: Used in many dishes including Chervil soup.

(CEREFOLIUM CRISPUM) One of the easiest herbs to grow that you will ever find! Plant it where you want it however, it puts down a taproot and is hard to transplant. Related to parsley, Chervil is often called garden chervil. Widely used as a cooking herb, it used to season mild-flavored dishes. It is sometimes called "gourmet's parsley" because of its mild taste. In fact, in France, Chervil, or Cerfeuil as they call it, is very popular in dishes there. Here is a tip.. try the young leaves in scrambled eggs or an omellette.. delicious! You will think you are in Paris! Chervil is in fact used around the world in recipes for seasoning poultry, seafood, and vegetables. It is said to have some medicinal benefits in that it was used as a skin cleanser, blood purifier, digestive aid, blood pressure reducer,and even has been said to cure the hiccups! The tea is said by some herbalists to help keep the complexions of girls between the ages of 15-18 clear. Overall, chervil is a healthy culinary herb to keep around the kitchen. It has even been said to be somewhat of a pest control in the garden, with many people swearing that it repels slugs.

Order Chervil seed - Cerefolium crispum seeds on Amazon


*These seeds are being sold on Amazon. As an Amazon Associate I earn from qualifying purchases.

Tags:

Any statement made concerning medical conditions treated with this herb is not intended as sound medical advice. The seeds are NOT to be ingested only planted. Herbs need to taken only with the guidance of a trained physician or established herblist.




Here is a sample of some of the herbs that we have.


Winter Cress | Winter Savory | Witch-Hazel | Woad | Wood Germander | Woolly Lamb's Ear | Wormseed | Wormwood | Yam Bean | Yarrow | Yellow Bedstraw | Yellow Flag | Yellow FoxGlove

For full list visit our herb catalog by common names or scientific name.


JOIN MY HERBAL NEWSLETTER!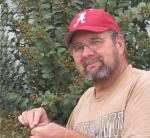 Hi, this is Larry Chandler. Owner of Sand Mountain Herbs. How would you like to join our informative herbal newsletter? The form is below to join. It is fun and informative... Trust me! I will personally guide you to herb gardening success and keep you posted on my latest herbs... no cost to join, so you have nothing to lose and have only herbs to gain!


I promise your email address will never be sold or given to any third party.